Back To Blog
For some strange reason people fail to take their garage door seriously. People hear thousands of times how they should not be handling their garage door on their own and they are still doing it; people hear constantly how they should not allow their children playing with their garage door clickers and children all over West Linn, Oregon are constantly running around with garage door remote clickers in their hands; people are constantly warned how they should not be replacing their garage door springs on their own if they are inexperienced and people are still doing it all the time in almost all parts of West Linn. What is it with people and garage doors that make them approach the same so carelessly and recklessly?! Garage doors are huge, they weigh ten times the human weight and still no one seems to care about it.
Garage door can hurt you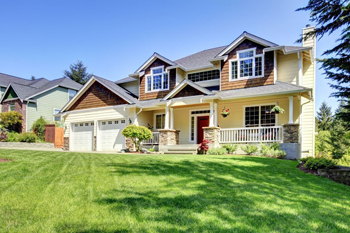 Do not get us wrong; we are not trying to freak you out or make you to develop garage door phobia. The thing that we are trying to point out is that certain things concerning garage doors should not be done since people are getting hurt over those same things over and over again. The fact remains how the personal experience is always the best teacher, but with certain things in life it is definitely better to use other people's examples to learn from.
Set an example
And while we are at the subject of the good and bad examples, try to set a good one for your children and make sure you stay away from your garage door when something seriously goes wrong with the same. There is no need for you to lose you precious time, the time that otherwise you could spend with your family, on trying to fix things that most probably you know nothing off. There are numerous skilled and experience garage door service providers in your area that provide emergency garage door services as well as 24/7 garage door service that will be in front of your home immediately after you call them. With these kinds of companies on your continuous disposal it definitely makes no sense to lose your time or your health over broken garage door. Let the professionals do their job and you will not only get to benefit from the great functioning garage door but will also gain precious time to spend with your children.